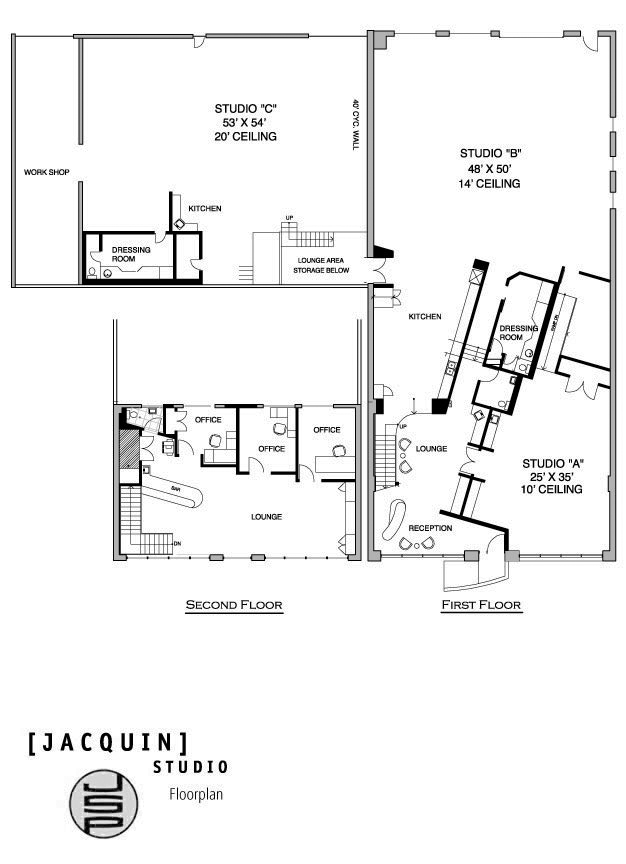 Studio A
The front of the house: The 1,400 square feet studio is designed for food, beverage and tabletop shooting. The large south facing windows allow for great daylight shooting.
Studio B
Kitchen Area: This studio provides 3,500 square feet of production space with an open shooting bay, street-level overhead door and spacious dressing room. Studio B also has a commercial grade kitchen designed for food & beverage shoots and outfitted with large refrigerator, dual ovens and multiple rolling tables.
Studio C
Studio Space: A 3,800 square feet space with a 40' x 20' Cyc wall and street-level overhead garage door. This studio has a full kitchen, workshop and full bathroom/dressing room. Jacquin Studio Facility is located at 2111 Olive Street in downtown St. Louis. Our location is in the heart of the Locust Business District and is surrounded by great restaurants, bars and hotels.
Available for productions & events.
Say what?!  Yep, and we rent our wonderful space too.
Contact us at 314-421-6323 or email us at jsp@jacquinstudio.com for rates!